Do you find this tough:
Finding the perfect side hustle idea can be hard.  The right side hustle must meet two criteria.
First, it should be something that interest you.
Second, it should be something that can make you money.
However, not all side hustles are created equal and sometimes you may think you have an interest in a side hustle or that you can earn an income from it but it doesn't always work out this way.
I faced this issue myself several times.  Searching for that perfect idea can be a bit like finding a needle in hay stack.
But here's the truth: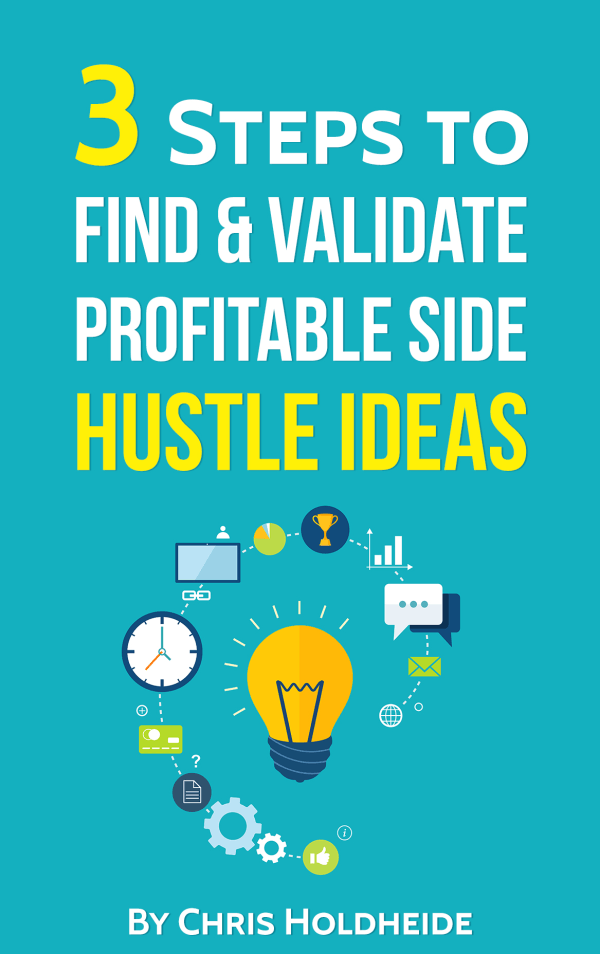 Finding the perfect side hustle isn't always the easiest thing to do.  Over the last 9 years, I've started dozens of various side hustles and truth be told most of them have failed.
You might find this a bit odd since this site is all about starting and running a side hustle that works but this isn't always true.  (Just being honest)
You may have found this true for yourself.  If you're like me or anyone else who's started a side hustle you may have failed a time or two and that's OK.  The key is to learn from these mistakes and move on.
For example,  in my very first side hustle, I got started in a Multi-Level Marketing company called World Financial Group (WFG for short) selling life insurance.  I busted my but for four and a half years with this company and learned one big lesson from it.
I hated doing direct sales!
This taught me a valuable lesson, not every side hustle is meant for you.  This is why I created my free guide 3 Steps to Find & Validate Profitable Side Hustle Ideas.
Find Your Side Hustle Idea
This guide will walk you through the same 3 steps I use to evaluate side hustle ideas and determine if they are a good fit and profitable.  So if you are looking for the right side hustle idea then this guide will help.
In the end, I can't guarantee that your side hustle will be a success from day one but picking something that fits you and your unique abilities is a great starting point.
Click the button below to grab your copy of the FREE 3 Step Guide Now.
[thrive_link color='blue' link='https://sidehustleacademy.com/3-step-guide-find-evaluate-profitable-side-hustles/' target='_self' size='medium' align='aligncenter']I Want the Free Guide[/thrive_link]