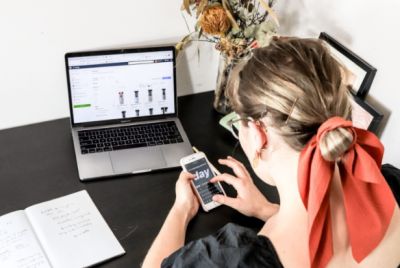 Trends come and go, but they sometimes leave a significant mark.
The eCommerce industry has seen a lot of growth recently, and it would not be a stretch to suggest that its trends are affecting the decisions of businesses a lot. 
Below, you will find 7 examples of eCommerce trends that are impacting the industry.
If you plan to start an online business or have one already, this information should prove quite valuable.
Emphasis on Customer Feedback and Social Proof
Let's start with customer feedback and social proof. It is hard to imagine an online shopper making a blind decision and spending money without justifying their decision.
Customer reviews are key these days. According to multiple studies, roughly 9 out of 10 online shoppers read and base their decisions on existing feedback from other shoppers.
For some stores, the focus is on having as many customers leave feedback. For others, it is an approach to utilize the dropshipping business model and import reviews from elsewhere.
Online shops can and should boost conversions with Opinew reviews since the tool automates the processing of importing reviews.
The goal is to offer social proof so that site visitors can be persuaded to spend money after they end up on the website.
Investments in Augmented Reality
One of the biggest eCommerce drawbacks is the fact that you cannot try goods in person. For example, there are risks when you want to purchase shoes or clothes. Furniture is also problematic because a picture or a video review is not the same as experiencing it in person.
Augmented reality is a solution to this problem. By putting VR goggles on, shoppers can enter a virtual environment and feel as if they are in an actual brick-and-mortar store.
Sure, AR is not a one-for-one replacement, but it is a great alternative, which is why you see the likes of Amazon investing in the technology.
Systems for Advanced Customization
Advanced customization is not necessarily a trend that applies to most industries. However, if you are working with something like custom print on demand, then it is crucial to create a system that offers customers freedom.
The purpose of advanced customization is flexibility. Shoppers should have the option to pick and choose whatever color or font they want so long as it is possible to add to a product. Not offering this leads to people going elsewhere, simple as that.
Simplified Checkout Processes and Payment Gateway Variety
A checkout process should be smooth. However, some online stores fail to realize this and complicate things for shoppers for no real reason.
If a checkout takes too long, it is natural that a store will have many abandoned shopping carts. For instance, you should offer the option to shop as a guest. Not every shopper wishes to bother with registration.
A lack of payment options is another problem. Different shoppers prefer different ways to pay for goods and services. The more payment options a store has, the more flexibility it is. And this flexibility is what drives sales rather than stops them.
Chatbots to Replace Real People in Customer Support
Saving money is often considered the same as making money. Investing in chatbots could prove quite valuable long-term.
Thanks to artificial intelligence, ecommerce businesses can replace real people in customer support with chatbots.
Chatbots excel in inefficiency because they do not require a salary and are available 24/7 (so long as the system functions properly). Chatbots also respond to customer questions immediately.
It is expected that chatbots are just the beginning. Machine learning and AI will likely affect the eCommerce industry even more in the future, so it is worth watching out for what comes next. 
Concerns About Environmental Problems
The concerns about our planet are growing all the time. Ecommerce is one of the industries that has room for improvement.
Shoppers who want to preserve the planet tend to choose brands with pro-environment policies. From environment-friendly delivery methods to reusable packaging, there are ways in which an online business ought to make an effort.
It does good for the planet and appeals to a particular demographic of potential customers, so going pro-environment can be considered a win-win.
Shift Toward Visual Content for Marketing
The days of walls of text are behind marketing campaigns. These days, the emphasis is on visual content.
Videos, images, infographics, animations, memes, GIFs, and anything else that is easy for a person to process is the way to go.
The attention span of people these days is pretty low because of how much time one spends staring at a screen. Be it computers, smartphones, or TVs; there is no denying that keeping our attention levels is becoming more of a challenge.
As such, marketers introduce visual content that is more effective. At the end of the day, the goal is to make more money for businesses.
If creating visual content is the way to go, and by the looks of things, that seems to be the case, you can expect more of it.