How Much Does It Cost to Start a Blog? (2023)
I've been blogging since 2008, and it's been one of the most rewarding things I've ever done. However, like all things, there is a price to starting a blog.
Owning a blog costs between $36 to $389+ for your first year. This includes website hosting, domain name, theme, plugins, and a logo. The cost varies based on what you are willing to pay for.
To get a complete cost breakdown, I will share this all below. On top of that, I'll also share with you where not to start your blog and some extra tools I use to run my blog.
Disclaimer: I am an affiliate for the products mentioned in this article. Earnings go to help grow and maintain Side Hustle Academy.
How Much Does It Cost To Start A Blog?
1. Web Hosting – $36 For First Year
Cost: $2.95 if you pay annually upfront for the first year with Bluehost.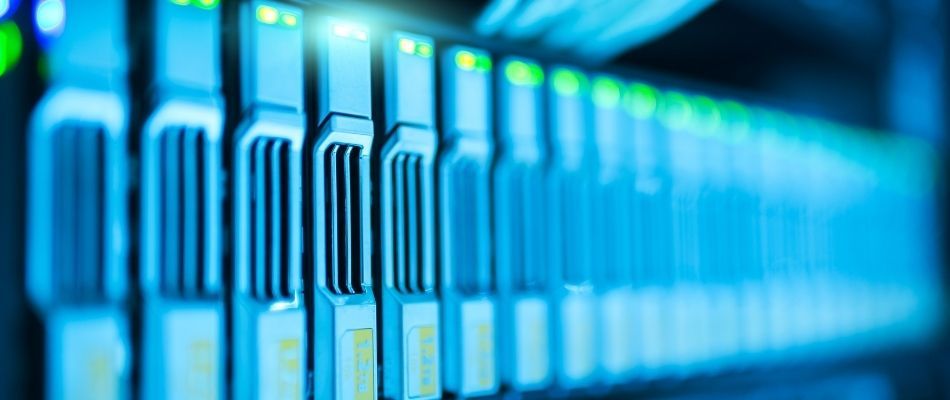 The first thing you must pay, which is not optional, is the hosting. You could build your website on Squarespace, Wix, or others and still need to pay for hosting.
Website hosting is where a website provider stores your website's files on its server.
Think about it like renting an apartment and moving all your stuff in. You never own the apartment space, and if you stop making payments, you are kicked out.
Website hosting is the same way. You rent file space from a hosting provider, and those files are viewable online on your website. You also need to purchase a domain name, your website name. (More on that in a minute.)
While most people think that all website hosts are the same, I recommend starting with Bluehost to act as your service provider.
The setup guide is very easy to follow. You can sign up without trouble and eventually upgrade to higher web hosting.
More significant hosting websites such as WPX or SiteGround are all designed to handle more significant amounts of web traffic and deal with more extensive forms of media. These include videos, audio files, and other things that consume a lot of bandwidth.
As your website starts to grow, your needs will grow with it. Ensure you have a plan to keep the growth up with your blog.
No one likes realizing that when the number of people viewing your blog goes up, the resources that the website drains are also much more significant.
2. Domain Name – Free To $14/Annually
Cost: Free for the first year on Bluehost and $13.98/year on Namecheap after the first year, plus taxes and ICANN fees.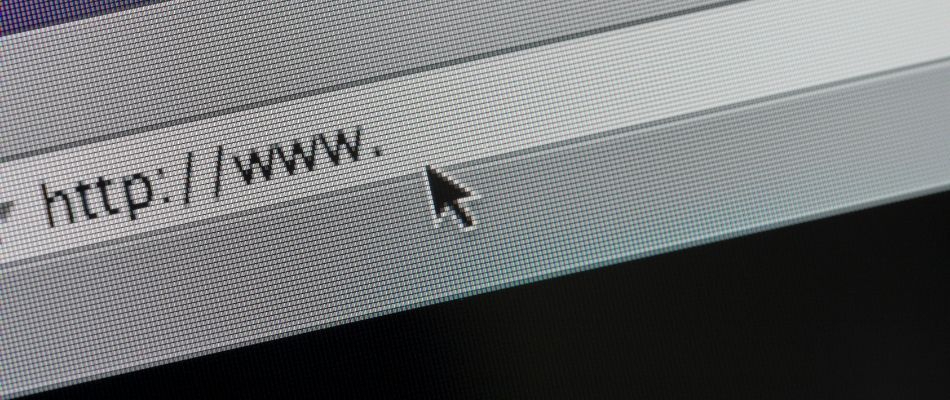 The domain name is the name of your site, such as Myblognamegoeshere.com. The domain name needs to be unique and can't be taken from another website, and the hosting provider will be able to tell you if your domain name is taken or is available.
Bluehost will allow you to have your domain name for free for your first year.
Having a professional website is in your best interest. Keep the domain name separate from the website after the first year.
That way, if you move away from Bluehost, you can still take the domain name with you rather than letting that name sit in limbo while you purchase another one.
If you have multiple websites having a solid domain name host is the best way to manage all your domain names. I use Namecheap to manage all of my domain names.
Finally, if at all possible, get a .com domain name. These can be the hardest to get but are mainly deemed the most trustworthy.
3. The Website Theme
Cost: Free – Kadence Theme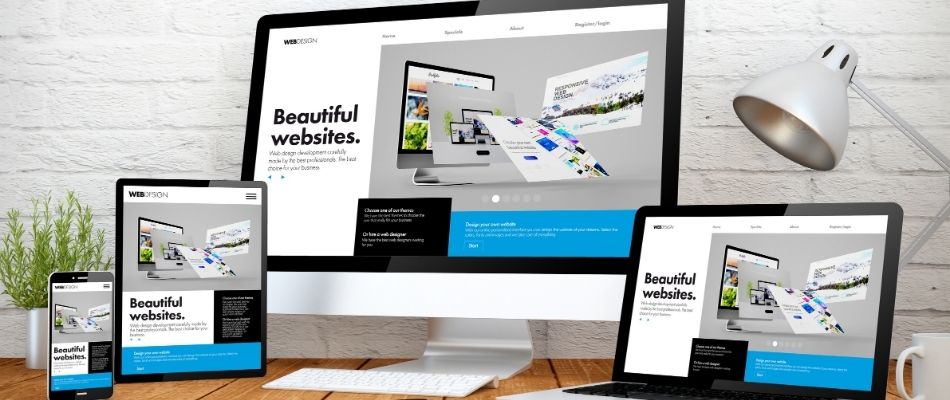 The website theme is something that many people don't always pay for. Most of the time, we think that the free theme from the WordPress library is good enough, and at the start, it is good enough.
However, you will eventually need to upgrade to a paid theme to make your website look even better.
Relate Article: How to Start a Successful Blog – 5-Step Guide
Themes can be anything from color or texture that matches both the logo and the niche of your website or something that draws the eye in and ensures that you stay awhile.
I recommend a free theme initially, but once you get a little more established and grow your traffic, I recommend upgrading to a paid theme.
One of the best themes I would recommend is Kadence Theme, a fast and free theme that looks good and optimizes things going on behind the scenes.
With Kadence, your website will run much faster. You are all good if you can get a theme that will work for you. If the theme can optimize your website… even better!
Pick a theme that ties into your website, and with a bit of looking, you will find one that will work for you! Also, don't be afraid to change it as your website grows and evolves.
4. Plugins
Cost: Free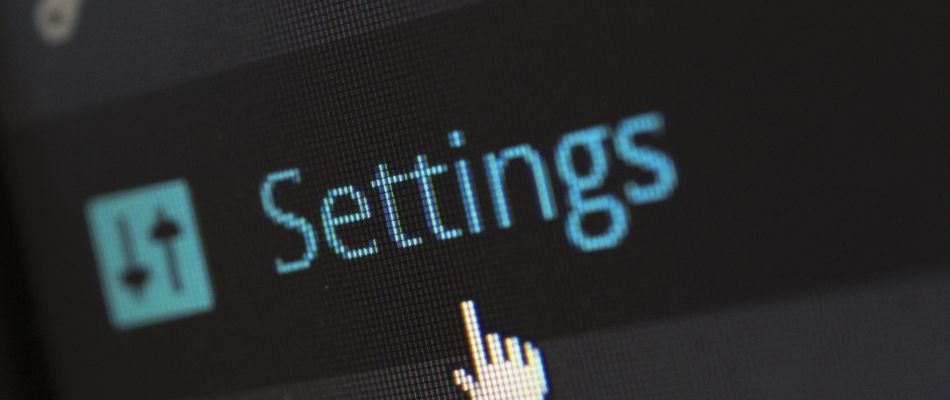 Plugins can give your website specific abilities, almost acting like apps on your phone. A plugin can integrate your website with Gmail, Mailchimp, SoundCloud, and others.
No matter what you want out of them, thousands of plugins will allow you to do anything.
Still, they can slow down your website on the backend and will cost a pretty penny monthly if you buy many paid plugins.
One plugin you will need if you have a blog with affiliate links is 'Pretty Links'.
This plugin lets you manage and change your affiliate links in one spot. Instead of going through every article, you must go to the free plugin and make changes. It's much more accessible.
Use plugins sparingly. It can be very exciting to get to the plugins list and see everything available, and then you start to install everything in sight.
The fewer plugins you have, the better because then you can manage them more accessible, and they don't draw as much from your website or your wallet! Only get the plugins that you need, and you will be alright.
5. The Website Logo
Cost: Free to $240
A logo is a thing that people remember about your website, and you need a good one.
Unless you have severe art and design skills, you need a professionally designed logo that makes sense for your business.
If you want to get this done for free, Canva is the best option.
The logo should communicate what your business is about, and most of the time, you can have people create logos for you for about $20-$30 on Fiverr.com.
Another great website is 48hourlogo.com, which lets a group of people create logo options for around $240.
Then you pick the best option for your business. No matter how you create the logo, having a lousy logo doesn't favor your business.
Where You Should Not Start A Blog
Of course, there are dozens of options for starting a blog online, but some have disadvantages you need to consider.
For example, websites like WordPress.com, Blogger.com, and Medium are both free blogging platforms that are easy to set up, but you also don't own them. That means that these platforms could shut you down at any time.
By buying a domain name and a hosting provider, your website will stay where it is, and you don't need to worry about it getting shut down.
You will own the website and the content, and it won't go away unless something terrible happens. However, that doesn't mean a platform like Medium isn't helpful.
It can be an excellent branching-off point to get people to come and read your blog. For example, you could post an article on the website and then include a link to your blog at the bottom.
If interested, the readers can click on that link, learn more about your work, and see more articles.
Free blog sites are great marketing tools and platforms to show your blog off on, but not a great place to host a blog. Instead, buy a hosting site and a domain name that is yours.
Stay Away From Other Paid Platforms
Website builders like Wix and Squarespace have been making waves in the blogging industry.
However, if you don't own the website and hosting as you do with Wix or Squarespace, you'll want to avoid these well.
It's just like putting all your stuff into a rented apartment and then proclaiming that you own the apartment just because your stuff is there.
Moving away from these websites can be a severe pain in the neck, and it can be hard to pull off your content and switch providers.
Sticking with WordPress.org is the best way to start your blog and ensure it is yours.
Extra Things You Could Buy for Your Blog
You will not need any of these things for a beginner blog, but as you grow more followers and expand your reach, you can consider some of these options you will need to pay for.
Backups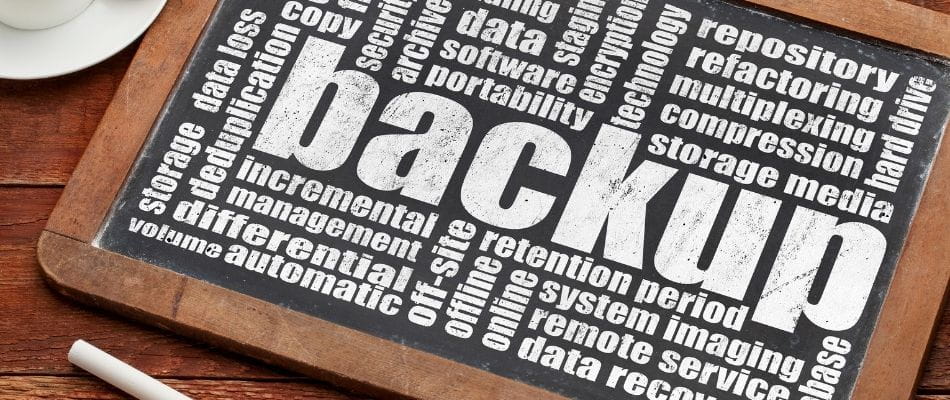 First, a backup of your blog by a reputable service can be a lifesaver if your blog gets hacked.
That way, all your content is saved and ready to be re-uploaded once the backup is complete. A tool like ManageWp.com is great for WordPress, and you should have a third-party tool even if the hosting platform does it for you.
Check and regularly update your backups, especially when you know about website updates or changes. You can back up every day, every week, every two weeks, or at any other time frame.
Just make sure to keep it consistent for your website, and make sure to delete old backups whenever they do not serve your purpose.
A Keyword Tool – $99 a Month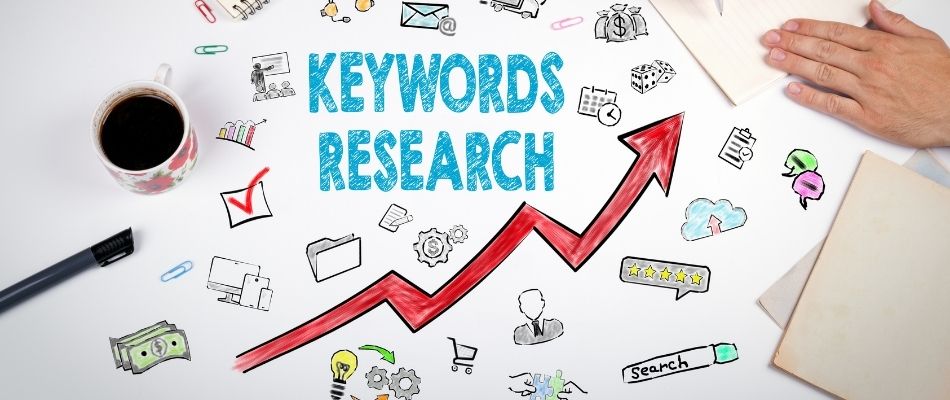 Keywords are the lifeblood of SEO, which gets people onto your website.
If you have content stuffed with high-quality keywords and sound advice, you can get more people to visit your website. Those keywords will cause your article to appear more on Google and other search engines.
Keywords and SEO tools go hand in hand and are two sides of the same coin. Finding a good keyword tool that will tell you how good the keyword is and how to use it will be great for you.
A keyword tool like ahrefs.com is the best out there. I buy a month of access and build a massive list of keyword ideas. I do this a few times yearly and only have to send a few hundred bucks.
SEO Rank Monitoring – Free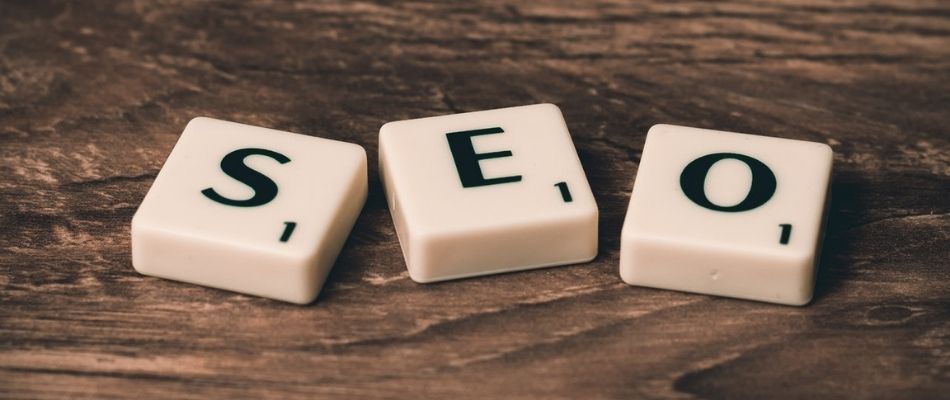 Along with using keywords for search engine optimization, you will need to track the main keywords of your website to see how your ranking is doing.
Once you've written several articles, you can track the keywords to see where you rank in the SEO. The higher you rank, the more people will visit your website.
Keywords, especially high-quality keywords, are the bread and butter of your website.
They are what Google and other search engines look for, and if you don't have good keywords, your website will not be found online.
While you can guess keywords related to your niche or use Google to find specific keywords, you might need a third-party website to help you rank.
An excellent website for this is ManageWP, which costs $1 monthly for 100 keywords. That's a great deal, especially if you've got more than a few keywords bouncing around your website.
ManageWP gives you reporting not just on the keywords they have found for your website but also on the keywords that your competitors are ranking in.
I also like to use RankMath as well. This plug-in is free, but there are paid plans. I don't recommend paying for this until you build your content up.
Security Monitoring – Free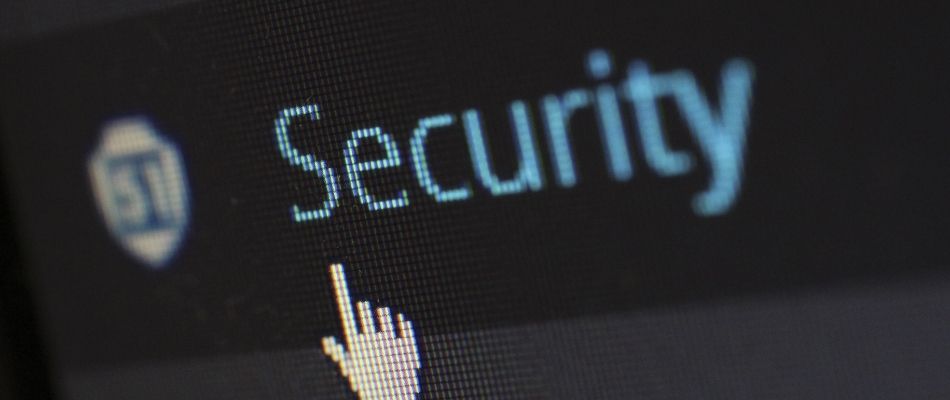 You can't skimp on monitoring your website's security as you get bigger because hackers can get involved.
They can remove content, infect code, and do many other things. While being vigilant can prevent attacks, you can also use WordPress's security plugins: WP Security and Manage WP.
Both of these applications monitor the security of your website and will prevent hackers from getting inside.
They will also alert you if something has gone wrong so that you can fix the problem without any trouble.
I recommend All in One WP Security to lock down your website and make it hacker-proof. It's a free plug-in for WordPress that will keep your site from getting hacked.
Ads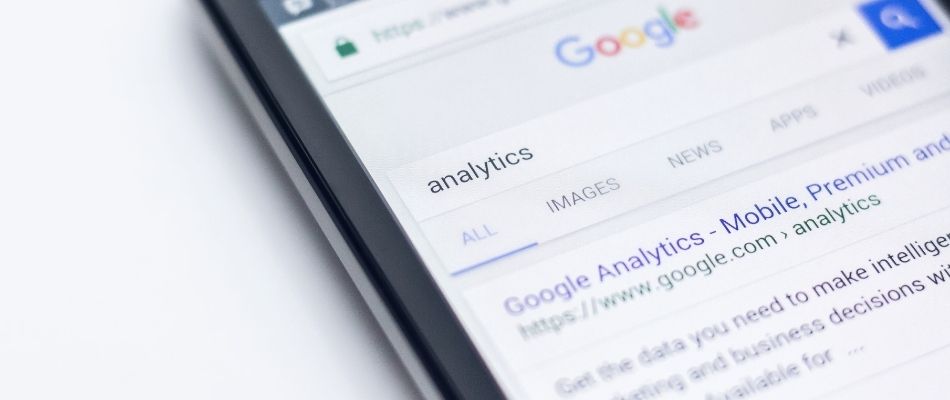 Finally, you might want to look at Ezoic when you run advertisements on your blog. The premium deal costs $44 a month but will give you more opportunities with Ezoic.
Ezoic is a service that does several things for your website. It helps to analyze the variables that keep people returning to your website while getting you the most revenue.
First, it is optimized for every single visitor. Every visitor is a data point for Ezoic to be used. Whenever someone visits your website, the advertisements displayed can adapt.
You choose the advertisement shape you want. For example, let's say you pick a 300×300 foot square. Ezoic keeps that square for the first few visitors and notices almost no interaction with the tailored advertisement.
So the website automatically changes the shape of the ad to a 250×360 foot square.
More people start to notice the advertisement and click on it, and the machine continues learning as more and more people visit your website!
It also considers the number of advertisements they see and their location.
The User experience is one of the best things you can develop for your website, and you must take it seriously.
How Much Does It Cost To Start A Blog?
You will have to spend money on hosting to set up your website. All the rest of the stuff is free or at least free for the first year, such as your domain name.
Most of this depends on the blog, website hosting, and extras or plugins you bought.
Still, maintaining your primary blog with very few extras will cost about three figures a year.
If you get a blog with more extras and paid plugins, it will cost much more to maintain.
Keep an eye on your blog budget during this time, as you don't want to turn your blog into a money pit!