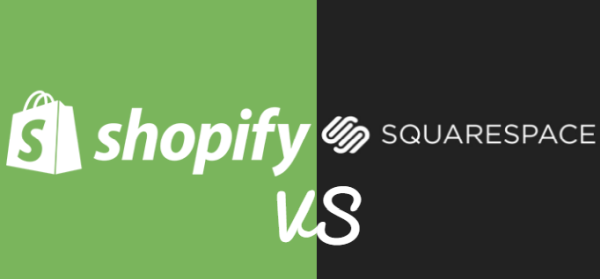 Considering Shopify vs Squarespace to start your own e-commerce business?
If you've been considering either of these platforms for selling your own products or even other people products your likely going to want to know which is right for you.
In this article, I'm going to share a complete comparison chart covering over 40 different points plus 10 major differences you need to know before you buy.
Before You Start
Now before we get started there are a few things you should know.
First, I am an affiliate of Shopify and will earn a commission if you buy through my link.  If you do I just want to say thank you for supporting us.
Second, take time to review each product and pick the one the one that fits your situation best.
Finally, my goal is not to tare down one platform over another but rather to give you an honest look at both platforms to see what they have to offer. So even though I share the platform I prefer it's up to you to choose the one that best fits your situation.
Shopify vs Squarespace – A Complete Comparison Chart
Now that we have that out of the way below is a chart I put together that compares over 40 different points to consider when comparing Shopify vs Squarespace.
Shopify
Squarespace
Product Inventory
Unlimited
Unlimited
Bandwidth
Unlimited
Unlimited
Customer Data
Unlimited
Unlimited
Support Multiple Images?

Yes
Yes
Theme Options
100+ Free Themes
100+ Themes
Mobile Ready
Yes
Yes
Edit HTML and CSS
Yes
No
Your Own Domain Name
Yes
Yes, with Annual Payment
SSL Certificate
Yes, 256 bit SSL Encryption
Yes, 128 bit SSL Encryption
Payment Gateways
Shopify Payments and 100+ Payment Gateways
Stripe, Apple Pay, and PayPal
Flexible Shipping Rates
Set Customized Shipping Rates or Even Free Shipping
Real-Time Carrier Calculated Shipping Rates with USPS, UPS, FedEx
Taxes
Shopify will handle all Federal and State Taxes
Manage taxes for countries, local taxes, and VAT, GST, and HST
Multiple Languages
+50 Languages
Not Available
Customer Profiles
Yes
Yes
Able to do Dropshipping?
Yes
Yes, but may not be easily automated
Able do Refunds?
Yes
Yes
Do They Have an App?
Yes
Yes
eCommerce Analytics
Yes
Yes
Customer Groups
Categorize customers by location, purchase history and more
No
Product Discounts
Yes
Yes
Fulfillment Solutions
Allow You Connect to Fulfillment Centers Like Amazon
Integrates with ShipStation which also integrates with Shipwire and Fulfillment by Amazon
Product Reviews
Allow Customers to Leave Reviews
No
Can You Give Discounts?
Yes
Yes
Google Adwords Credit?
Get $100 when You Spend $25
No
Facebook Integration?
Integrate Your Store Directly on Facebook
Yes
Can You Offer Gift Cards?
Yes
Yes
Does It Offer Social Media Integration?
Yes
Yes
Inventory Management
Track Stock Counts and Automatically Stop Selling Products When Inventory Runs Out
Yes
Import/Export Product List
Yes, .CSV Files
Yes .CSV Files
Allows Product Variations?
Yes, Unlimited
Yes, Unlimited
Manual Order Creation
Yes
No
Allows you to Sell Digital Products?
Yes
Yes
Level-1 PCI Compliant
Yes
Yes
Product Reports
Yes
Yes
Dedicated Support
Yes, 24/7 Phone, Email, and Live Chat
24/7 Email Support, Chat Support, Help Center, and Community Answers
Education
Shopify Offers eCommerce University Which has Video Series, eBooks, and Webinars
Not Available
Abandon Cart Recovery
Yes
Yes
Offers POS (Point Of Sale)
Yes, + $49 Per Month
Yes
Integrated Accounting
Integrates With Most Accounting Software From Quick Books, Fresh Books, and Xero
Yes via Xero (U.S. Only)
Fraud Analysis
Yes
No
Print Shipping Labels
Yes
Yes
Credit Card Rates In Person
- Basic 2.7% + 30 Cents
- Shopify 2.5% + 30 Cents
- Advanced 2.4% + 30 Cents
Not Avaliable
Credit Card Rates Online
- Basic 2.9% + 30 Cents
- Shopify 2.7% + 30 Cents
- Advanced 2.4% + 30 Cents
Based on Stripe, PayPal, and Apple Pay Fees
Transaction Fees
- No Fees if Using Shopify Payments
- External Payment Processor
Basic - 2%
Shopify 1%
Advanced 0.5%
No Transaction Fees
Pricing
- Lite $9
- Basic $29
- Shopify $79
- Advanced $299

- Basic $26/month Billed Annually or $30 per Month
- Advanced $40/month Billed Annually or $46 per Month
Click Here to Get Free 14 Day Trial of Shopify
Click Here to Learn More About Squarespace
10 Major Differences Between Shopify vs Squarespace
Now that you've had the chance to compare Shopify and Squarespace I want to share 10 major differences between both platforms that you may have not noticed.
#1 Look and Feel
To start when I first looked at Squarespace I noticed that it had a more artistic look and feel. Below is just a sample of what a typical Squarespace website might look like.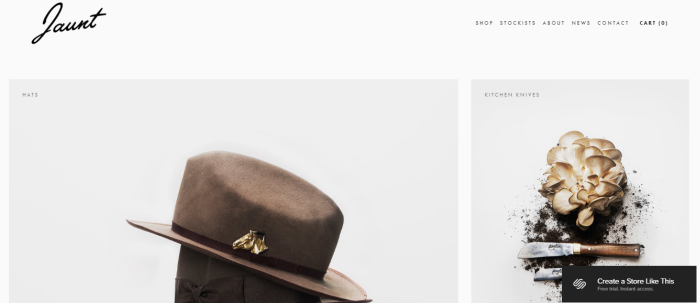 As you can see there sites have a very minimal and simplest look to them.  They typically contain more images to show off the products than content about the product.
In fact here is a typical check out page you might expect to see with Squarespace below.

To put it simply if you're expecting to create a site that looks like Amazon then Squarespace is not the right platform for you.
Now let's see how a Shopify site differs from Squarespace.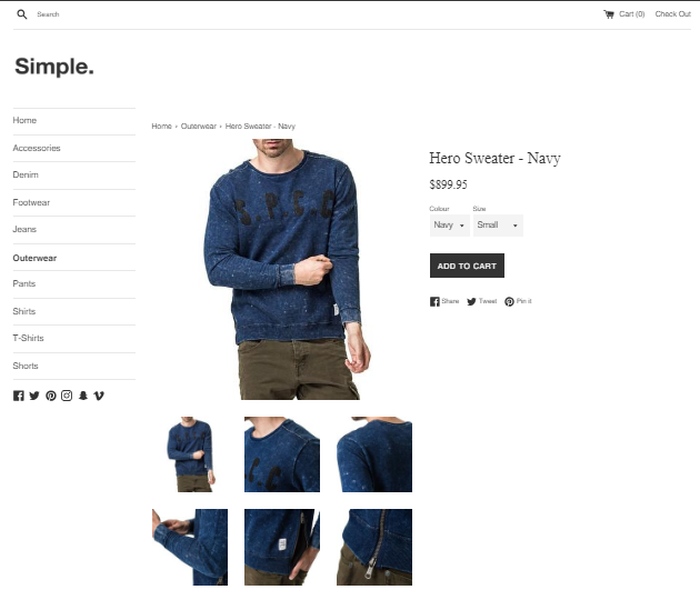 The above Shopify theme titled Simple is a minimal theme as well but it seems to offer more room for content plus it looks more like a typical eCommerce website would.
One thing I should also mention is that you don't have to stick to a themes exact layout.  With Shopify, you do have the ability to brand your site to a look and feel that suits you.
#2 Payment Gateways
When it comes to payment gateways both platforms offer very different options, but first, you might be wonder what exactly is a payment gateway?
A payment gateway is a merchant service provided by an e-commerce application service provider that authorizes credit card or direct payments processing for e-businesses, online retailers, bricks and clicks, or traditional brick and mortar.[1] The payment gateway may be provided by a bank to its customers, but can be provided by a specialised financial service provider as a separate service, such as a payment service provider.  – Wikipedia
When it comes to Squarespace they only offer 3 options, Stripe, PayPal, and Apple Pay.
While on the other hand, Shopify offers over 100+ different payment gateways.  So no matter if you're selling products in the US or in India you can be assured that you'll have an option for everyone.
#3 POS (Point of Sale)
Point of Sale also known as POS is another area both platforms differ.  Again you might be wondering what does Point of Sale mean?
The point of sale (POS) or point of purchase (POP) is the time and place where a retail transaction is completed. At the point of sale, the merchant calculates the amount owed by the customer, indicates that amount, may prepare an invoice for the customer (which may be a cash register printout), and indicates the options for the customer to make payment. – Wikipedia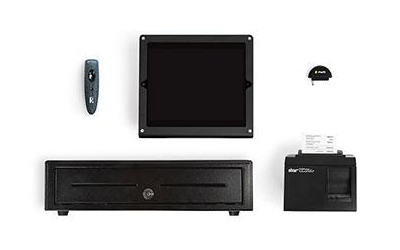 When it comes to Squarespace they only offer an app for your smartphone which allows you to take orders from nearly anywhere but does not offer any type of hardware to scan credit cards.  That you will have to get from somewhere else.
Shopify not only offers an app but the hardware to go along with it.  So whether your looking for a card reader or a complete checkout station Shopify is the way to go.  Below are some of the hardware components Shopify offers.
Credit card reader – Free for Shopify members

Tap and Chip Reads

Barcode Scanner

Cash Drawers

Receipt Printers

Wifi Cameras
#4 Customer Reviews
Shopify also allows you to do customer reviews as well where Squarespace does not.  To do this with Shopify you will have to use an add-on app called Shopify Reviews.  Below is an example of what reviews might look like on your e-commerce site,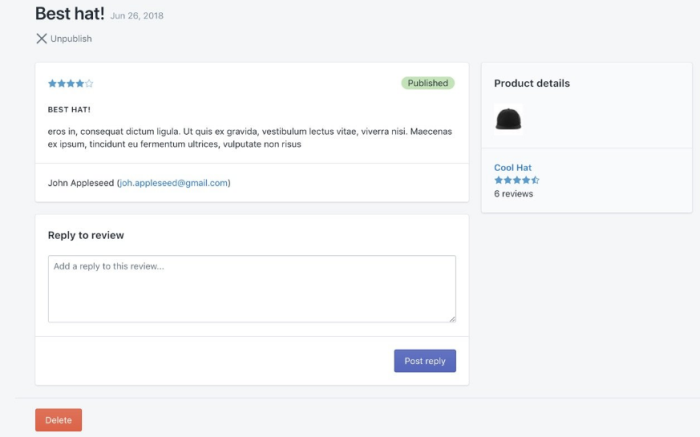 Now you might be wondering if reviews are really necessary for your site but I find that having reviews shows more trust in you and the products you sell.  If you're like me and buy stuff on Amazon do you look at the reviews?
I almost always do myself especially when its a new product I'm looking for.  I want to know the good and the bad about the product and I'm sure your customers will want to know that too.
So if you plan to offer reviews the Shopify platform for you.
#5  Transaction Fees
Squarespace and Shopify also differ in the way they charge transaction fees.  To start Squarespace does not charge any transaction fees however they don't have their own internal payment processor which means you will have to use Stripe, PayPal, or Apple Pay.
Shopify, on the other hand, does not charge a transaction fee if you use Shopify Payments, an internal payment processor that only Shopify customers have access to.
If you plan to use an external processor like Stripe then you will have to pay a transaction fee.  Below is a list of the current transaction fees.
Basic 2%

Shopify 1%

Advanced 0.5%
I should also add that if you don't go with the internal Shopify payment processor you'll have to pay the transaction fee on top of your credit card processing fee which can get a bit costly.
#6 Fraud Analytics
Another area where I feel Shopify really excels in is fraud analytics.  With so many people trying to steal credit card info these days it can be hard to tell if someone buying a product from you using a stolen credit card.  
Squarespace does not offer this feature but Shopify does.  By having this option on your side you can ensure that every transaction will be correct and not done fraudulently. 
So how does fraud analytics work you might be wondering?  
When an order is placed the transaction is checked against several major indicators from your Cards Clarification Value (CVV), billing address, order location, to the number of attempts made to be ordered.
Below is an example order and all the indicators that were checked for.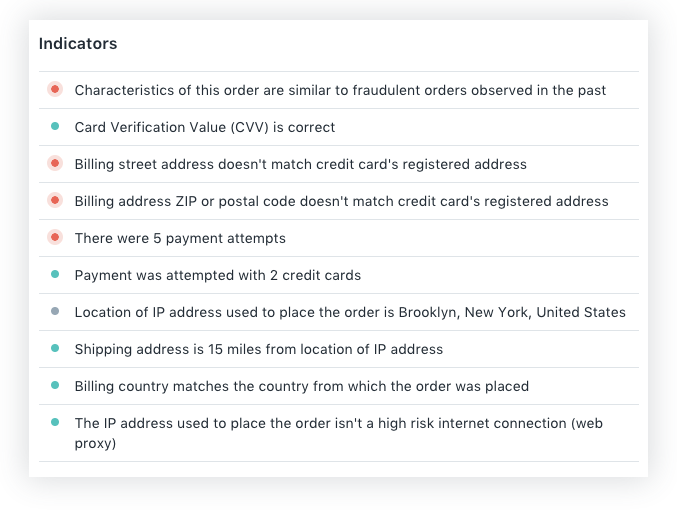 The lights colors are as follows…
Green Light

–

indicates information about the order that is usually legitimate.

Grey Light

–

indicates additional info that could be useful.

Red Light

– 

indicates info that is usually seen as fraudulent with orders.
#7 SSL Certificates
Continuing along the lines of security the SSL certificates offered by Shopify and Squarespace also very.  Now you might be wondering what the heck is an SSL Certificate?
SSL also known as Secure Sockets Layer – are cryptographic protocols designed to provide communications security over a computer network.[2] – Wikipedia
Basically, SSL encrypts the data over your network while it is traveling from one point to another.  This protects your data so hackers can't intercept your data from point A to point B.  However, the important thing to note here is the level of encryption both Shopify and Squarespace use.
Shopify uses 256-bit encryption while Squarespace only uses 128-bit encryption.  This may not sound like a big difference but since your dealing with credit card information the more secure the better.
I'm not saying 128-bit encryption is not safe, having some encryption is still better than having none.  However to give you an idea of how hard it is to crack a 128-bit encryption vs 256-bit encryption consider this.
128-Bit Encryption will take 1.02 X 10 to the 18th power to crack.
256- Bit Encryption will take 3.31 X 10 to the 56 power to crack.
That's a lot of years even if you had a supercomputer.  To learn more about SSL encryption check out this helpful article.
#8 App Store
One of the biggest things Shopify has over Squarespace is that they have an app store.  If your not familiar with the Shopify App Store it's basically a way to add additional functionality to your store.
Here is a list of just a few things the app store can do for you.
Apps to help find products
Places to sell your products
Store design
Marketing
Sale and Conversion
Orders and Shipping
Inventory Managment
Customer Support
Security
Accounting
Productivity
Reporting
So what kind of apps could you add to your store?  Below are just a few to consider.

Above is just a taste of customer support apps you can try.  Looking to create well designed and branded tracking page to give status updates on delivery, then Aftermath is the app for you.  Need a quality contact form then use Easy Contact Form.

Or maybe you want to retain more customers then maybe you need an exit intent popup like Privy.  You could also add customizable coupon boxes with Better Coupon Boxes, or maybe you're looking for a complete marketing automation suite then Klaviyo is your answer.
And if that isn't enough here are a few more.

If you're looking to upsell and cross-sell you could the Personalized Recommendation app, or the Boost Sales app.  If you can dream it up there is likely an app for it.
Now I should be completely honest here not all the apps are free and a majority of them will cost you some sort of monthly fee.  In the end, though Squarespace does not offer a 3rd party app store and if you're looking for this kind of functionality then Shopify is for you.
#9 Support
Support is another critical issue that I noticed between Shopify and Squarespace. Both platforms offer the following…
Live Chat to ask your most pressing questions
Email
Help Center
Community Answers
However, there is one thing that is missing from this list when it comes to support.  Any guess as to what that is?
Phone Support.
Shopify is the only platform of the two that offers phone support.  The truth is 90% of the time you won't likely need it but it's that 10% of the time that you will.  A lot of people might not think this is very important but it's usually when you're working in that 11th hour and something major happens and you need answers now.
This is when having someone you can call and talk to as the best solution.
#10 Education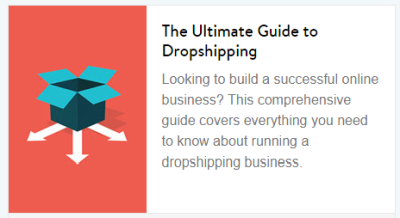 Finally, the last difference between Shopify and Squarespace is the education component that Shopify offers and Squarespace does not.  To be honest you can have the best-looking website with all the apps and functionality you want but if you don't know how to use what you have it means nothing.
Shopify offers tons of great ways to learn and grow your online store, here are just a few…
Free Guides to help you learn a new strategy such as dropshipping, or make your first sale.
Discussion Forums to ask your questions and get answers.
Meetups and Networking Events to meet up with like-minded entrepreneurs like you.
Blog & Podcast with regularly updated content.
Success Stories of other people who are running e-commerce stores.
Shopify Academy your go-to place to learn all about Shopify and more.
And The Winner Is…
When it comes down to it Shopify is the better platform by far.  Shopify's entire platform is geared for e-commerce selling where Squarespace is not.
So is Shopify right for you?  Take it for a test drive and sign up for a 14-day free trial by clicking here now, no credit card required.
Cheers!