12 Side Hustle Ideas for High Schoolers – The Ultimate List
Years ago when I was in school I came up with all kinds of ideas to earn extra money on the side. From crushing aluminum cans to picking up ears of corn for farmers that got dropped during harvest.
If you're in high school you're probably looking to earn some extra cash on the side as well. Whether you want to buy your first car or have some extra spending their are some great ideas in this article.
In this article I'm going share my top ideas when it comes earn an income on the side as a high schooler. These would include…
Recycling Aluminum Cans
Doing Junk Removal
Freelance Writing
Painting
Mowing Lawns
Starting a YouTube Channel
Creating a Gig on Fiverr.com
Creating a Simple Product
Tutoring
Flipping Smartphones
Creating Merch
Window Cleaning
On top of covering all of these ways to make money on the side as a high schooler I'm also going to share the income potential that each of these opportunities has, so keep reading.
1. Recycle and Earn
Earning Potential: $0.25 to $0.50 center per pound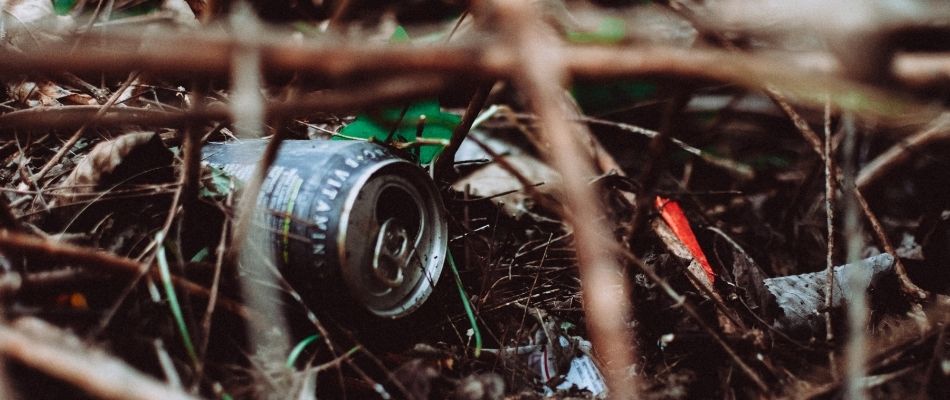 One of the very first side businesses I did when I was a kid was recycling aluminum cans for money. A lot of people throw aluminum cans away and don't even think about recycling them.
Recycling aluminum cans can earn you between .25 to .50 cents a pound which means if you have a 100 pounds you could earn around $50.
I would collect cans from the trash and even walk side ditches to pick them up because most people wouldn't take the time so recycle them.
You could also talk to your neighbors and as them if you could take them off of their hands. If you have 10 or so people you can get can from it can add up in a hurry.
The only downside to this opportunity is that you will have to find a way to transport the cans to the closest recycling center.
2. Do Junk Removal
Earning Potential: $$20 to $25 an hour plus any scrap metal you can recycle at $150/ton.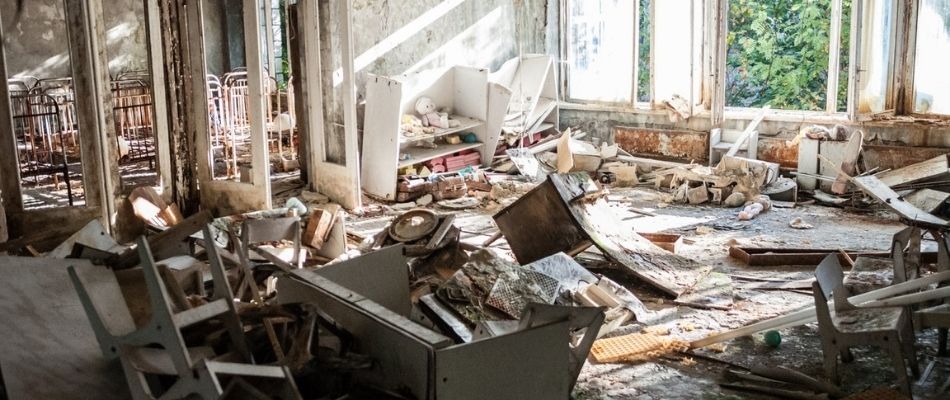 Next, you along the same lines recycling you could also do junk removal for people. Whether someone has a yard full of junk you could offer to clean it up for a fee.
People oftentimes have way too much stuff and you could offer to clean it up for an hourly or flat fee. You could get these jobs by going door to door or my favorite way to do this was posting a small sign at the post office tack board.
You can also recycle scrap metal to earn extra money which typically pays around $100 or more per ton or 2000 pounds.
This opportunity also works great if you have a group of friends who wouldn't mind helping out as well.
The only downside to this opportunity is that junk removal can take a lot of time and requires you to have a truck or some way to remove the junk.
3. Freelance Writing
Earning Potential: $.02 to $0.05 per word.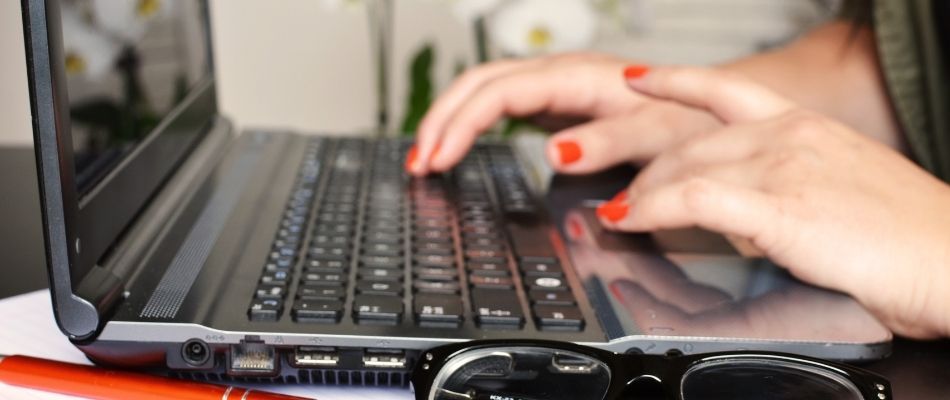 Do you have a knack for writing? If so freelance writers are in high demand these days. I've personally hired writers for my blogs over the years and paid them anywhere from $30 to $50 or more per article.
A great place to get started is with sites like iWriter or Textbroker. These sites allow you to get started quick without having to bid on projects as you would do with sites like Upwork.
The best part is that you can work the schedule you want and you don't even need to leave your house. As long as you have an internet connection and a good amount of spare time you're good to go.
If you write a 1000 word article 5 days per week you could earn between $20 an $50 a day or more depending on your writing skills.
The only downside to freelance writing is these sites will take a fee out of your cut.
4. Do Painting
Earning Potential: $20 to $25 an hour not including paint.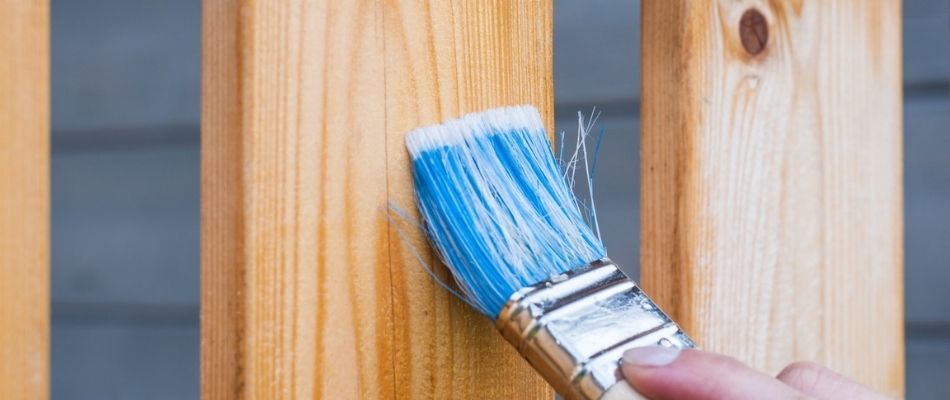 Painting is a fairly easy job to do. It doesn't require a lot of skill or knowledge and can earn you some fairly good money.
Whether its an old fence or out building you could paint these things and make them look like new again.
I did a few of these projects when I was younger and found the job to be an easy way to earn some extra cash without to much hassle.
The only downside to this side hustle is that you'll likely have to buy your own brushes and paint rollers.
5. Mow Lawns
Earning Potential: $20 to $25 an hour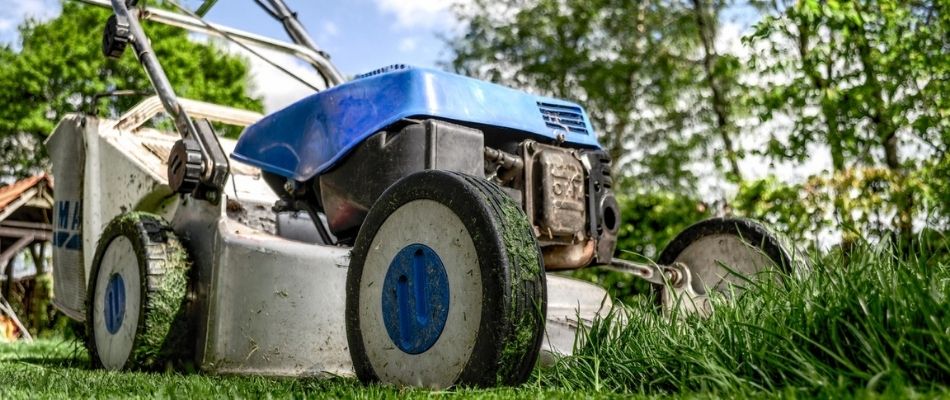 Do you have a lawn mower? If so why not start mowing lawns for others.
Often times I found that a lot of older people didn't like mowing their lawns for many reasons from old age to just not having the time.
So why not do the job for them. A typical third acre lot takes around an hour to mow and at $25 you can earn some really good money with this.
The best part is that you can get on a regular schedule with a handful of people and you'll have a paying gig all summer long.
The only downside is that you'll have a few overhead costs from fuel for the mower, the normal mower maintenance.
6. Start a YouTube Channel
Earning Potential: Earn between $2 and $10 per thousand views with YouTube ads.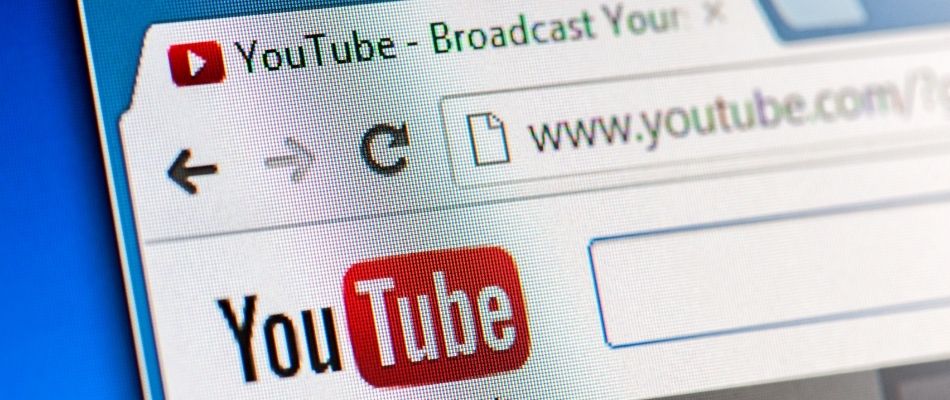 Everybody is starting a YouTube Channel these days. I've seen all kinds of YouTube channels from the daily vlog to people sharing expert advice.
The best thing is that once you get a a 1000 subscribers to your channel and over 4000 minutes of watch time you can turn on YouTube ads and earn anywhere from $2 to $10 plus per 1000 views.
I've found channels that share expert advice on a specific topic to do best versus doing a vlog channel.
The downside is that it will take time to build up your audience but if you have a lot of friends at school you could share it there to get your name out there.
7. Create a Gig On Fiverr.com
Earning Potential: $5 to $100 or more per gig minus Fiverr's 20% gig fee.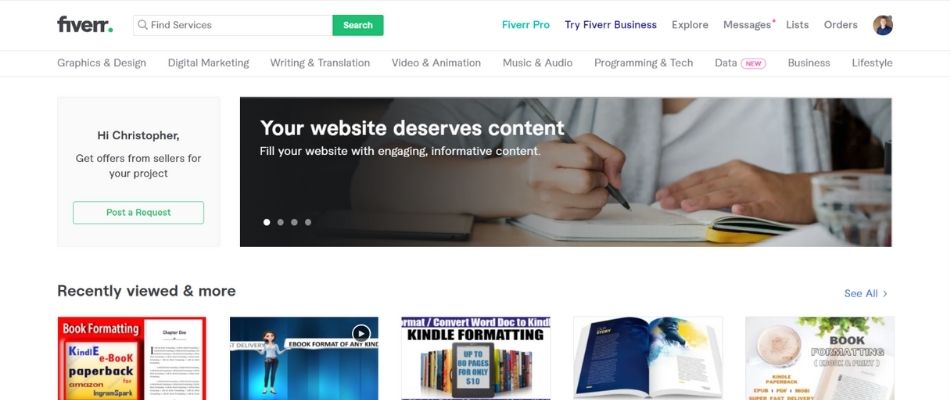 Do you have a special tech skill that you would like to take advantage of and earn an extra income from? Then Fiverr.com is the perfect place for you to get started.
Whether you like social media marketing, editing videos, or designing websites Fiverr has all kinds of gig opportunities available to you.
Gig rates price from $5 to $10,000 however I find $5 to $100 gigs to be the most common.
The only downside is that Fiverr will take 20% of your earning for their fee cut.
8. Create a Simple Product
Earning Potential: $10 to $20 per sale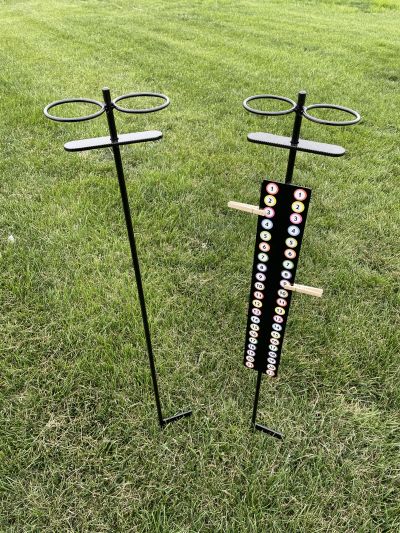 Another idea is to create a simple product that you could sell over and over. I recently started doing this with my welding business and this would also work great for high school students as well.
If you are taking a shop class in metal or woodworking then you probably have what it takes to create a product. All you need now is an idea for a product
In fact, I recently started creating these cornhole scorekeepers and drink holders and selling them for $60 a set. This product doesn't take too much to make and earns around $20.
If you want to go further you could even box it up and sell in on sites like Etsy and eBay.
The only downside is that you'll need a few skills and you'll have to buy the materials to make the product.
9. Become a Tutor
Earning Potential: $20 an hour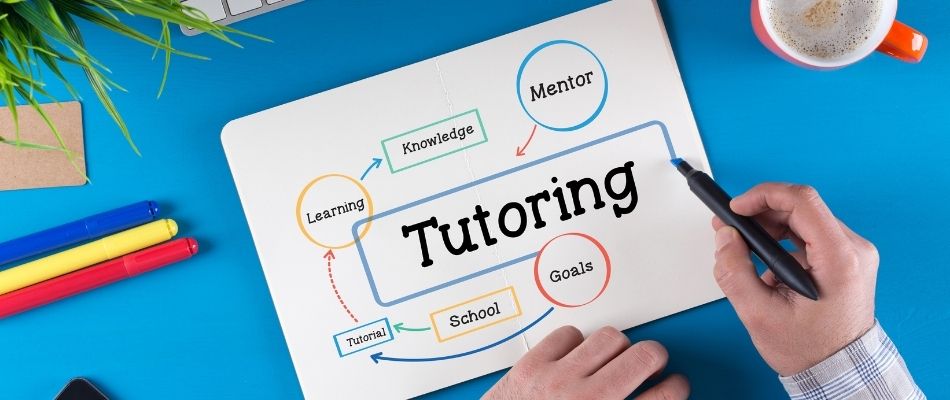 If you're a smart student why not put that knowledge to work for you and become a tutor. As a parent myself I have hired tutors in the past to help my kids when they're struggling in a subject.
For most high school tutors I've paid $20 an hour to teach my kids. That's pretty good income when you think about it. If you do 5 to 10 hours a week you could earn $100 to $200 a week.
The only downside to this side hustle is that it can be a bit time intensive.
10. Flip Smartphones
Earning Potential: $50 to $100 per sale.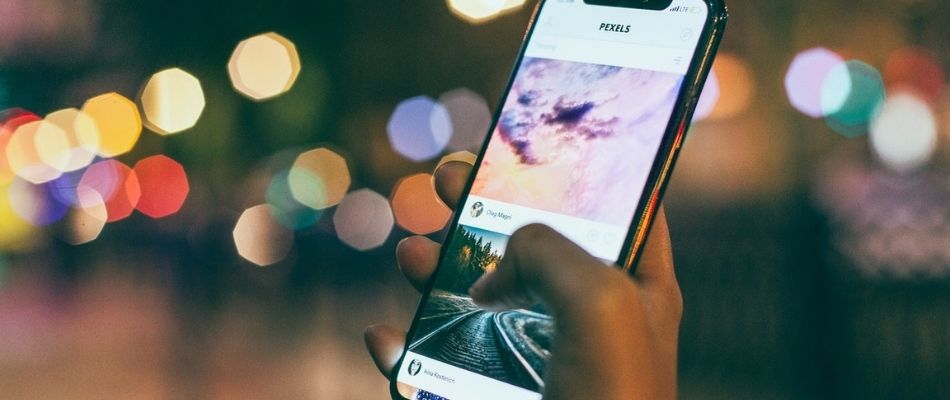 Do you like smartphones? Why not buy and sell them. Smartphones are always in demand an people will pay big money for them.
The question is how do you pick the right phone to buy and sell. Here is a great article that will help you get started.
If you want to go a step further you could even learn how to repair certain phone for a fee or even resell them for more profit.
The only downside is that it will take some time to learn which phones are a good deal and what are not.
11. Create Your Own Merch
Earning Potential: $7 per shirt sold.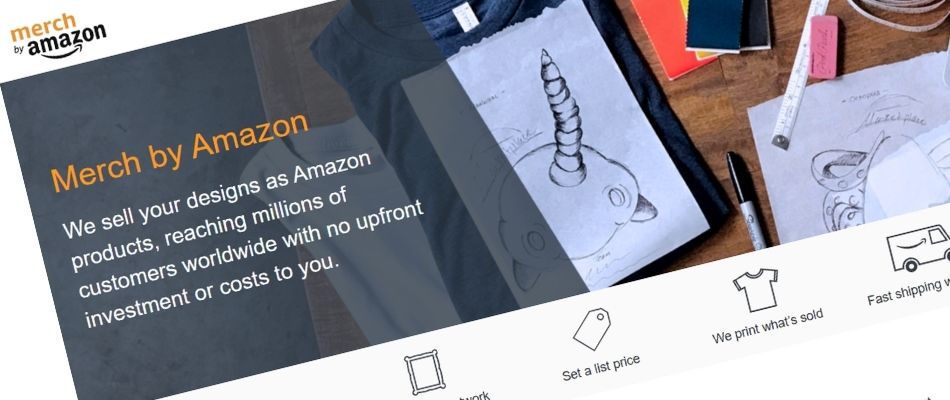 Have a good idea for T-Shirt. With options like Merch by Amazon this can be a great way to sell a your own merch line with very little work.
You could create a shirt with a clever saying or picture on it and best of all you'll earn a commission for each shirt you sell.
Related Article: Check out my full review of Merch by Amazon here.
The only downside to this is that it will require a little design skills and some software like Photoshop to create your shirt ideas.
Here is a great course on Udemy called Design Shirts that Sell for Merch by Amazon.
12. Do Window Cleaning
Earning Potential: $20 to $25 per hour.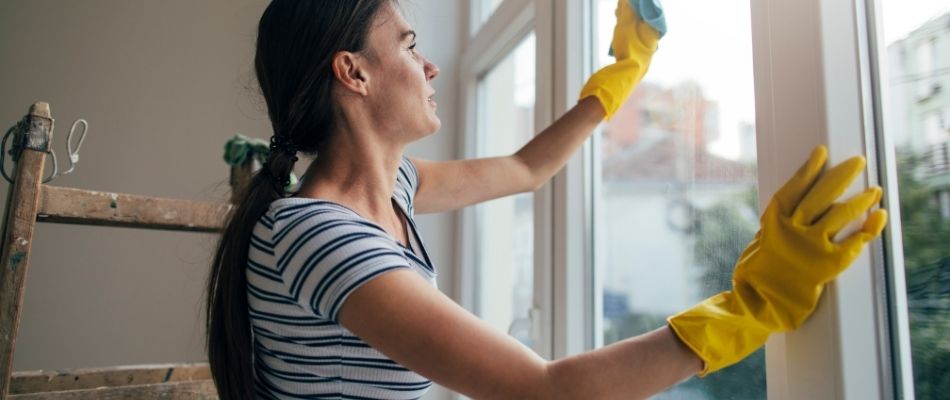 The final opportunity is to clean windows for local businesses. You might not think this is a big deal but I had a friend who turned this into a full time business.
He would go to local businesses from banks to nursing homes and offer to clean their windows.
Pro Tip: Get the business to sign a contract to wash their windows every month.
You could charge by the hour or even set a flat fee when your customer signs a contract.
The only downsides are that you would have to travel to local places and have your own wash supplies.